Let's Tell a Story!: Space Adventure
Illustrated by Grace Boruch
My family loves this new series!
This fun concept book allows your little reader to make their own story using the characters, places, and surprises on each page. Filled with fun to last years and entertain generations, Let's Tell a Story!: Space Adventure (and the new series of adventure books) is a journey you and your little ones will love.
From the publisher:
Imagine if you could have an adventure in space.

What if you could have MILLIONS of them?

With this story-building book, you can tell your own space-inspired stories, over and over again. Just read the question and choose from the vibrant pictures on the page to create a new adventure.
The book is packed full of fun, silly and exciting things for the reader to choose from, including:
Wearing an alien disguise
Visiting a planet made of cheese
Traveling with a band of singing crickets
Bringing your pet rock along for the journey
Blasting off in a rocket
Meeting a space pirate
Once you've finished, you can turn back to the start and make different choices to tell a completely new tale. There are millions of possible combinations and endless stories to be told! And can you find the cheeky penguin hidden on each page?
How cool is that?!
Over the years, I've realized that I thoroughly enjoy the active participation required by both the reader and the author—that a story is the unique experience of what happens only when reader and author journey together.
My newest book, Let's Make Comics: An Activity Book to Create, Write, and Draw Your Own Cartoons, celebrates the participation between reader and creator in ways that the stories only work when the reader works to complete them.
But wait—there's more! Let's Tell a Story!: Fairy Tale Adventure is the same flavor of fun, but with a fairy twist!
If you enjoy the Let's Tell a Story! books, you might also enjoy An Alphabet of Alphabets, Number of Numbers (both are fully-illustrated Where's Waldo-style hidden object books), and Illuminightmare (a spooky-fun use of a three-color lens app and mysterious images).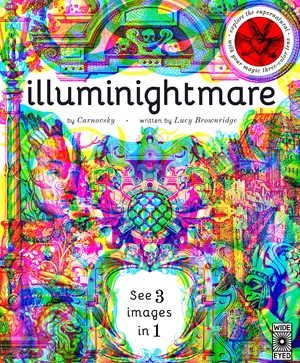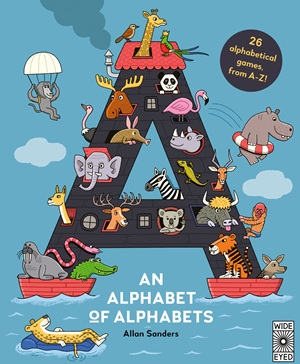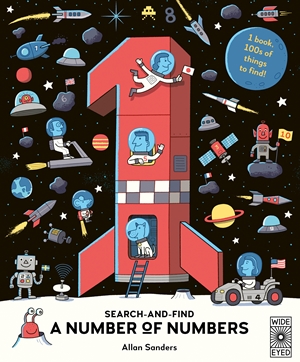 If you're interesting in learning how to write and draw your own comics, check out my book Let's Make Comics! An Activity Book to Create, Write, and Draw Your Own Cartoons.
A light-hearted interactive guide to comics and cartoon-making that uses an activity book format and creatively stimulating prompts to teach the fundamentals of cartooning in a fun and easy-to-follow fashion.
From a working cartoonist and comic book making instructor, this all-ages activity book uses humorous and informative one-page comics and exercise prompts to guide young readers (and readers who are young at heart) through easy-to-master lessons on the skills needed to make comics.
The activities cover a range of essential comics-making tasks from creating expressions for characters to filling in blank panels to creating original characters and placing them in adventures of their own. Each exercise can stand on its own or work together with others in the book to stimulate creativity via the comics medium.
In the end, readers who complete the activities inside the book itself will have created several comics of their own, and will have generated many ideas for more sequential art creations.
If you'd like to read my next graphic novel for FREE and before it's published, sign up for my First Readers Club here.